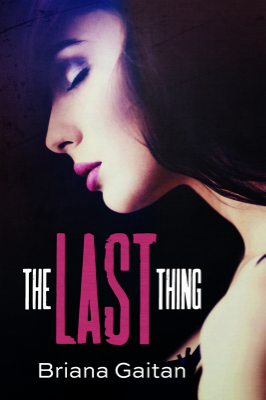 The Last Thing by Briana Gaitan
Release Date: August 15th
Designer: Cover it designs
Synopsis
Plagued by past mistakes in both love and life, Quinn Bardot is in a bad place. With nowhere else to turn,
she escapes to LA clinging to the promise of a fresh start.
Chase Crowley is known for being selfish and unbelievably persistent. All he's ever wanted is to become a successful actor. But now that he is about to have it all, he finds that something is still missing. Money and
fame isn't what he expected.
After a fervent encounter,
the two of them are thrown into a situation that neither is prepared for. Can Quinn extinguish her fears and let Chase in? Can Chase learn to put someone else's needs before his own?
The Last Thing is a novel all about love, Hollywood, and accepting what life throws at you even if it is the last thing you want.
(This is a New Adult Romance novel & contains language & adult situations. Not recommended for readers younger than 17)
***The Last Thing is a stand alone book with NO cliff hanger ending. It is book one in the Hollywood Timelines series.***
Review
This book was a cute quick read that I enjoyed very much.

Quinn is flying to L.A. to live with her cousin to try and escape her past and the guilt she feels. Her cousin, Ginger, is an actress who plays a part in a popular soap opera. To try and drag Quinn out of her depression, Ginger invites Quinn to a cast party, where one of the cast members, quickly notice her and take an interest in her. Chase is immediately drawn to her natural beauty.

The sparks between them make Quinn feel alive for the first time since the accident that haunts her. But is it enough for Quinn, to pull her away from those demons in her past? Quinn more than anyone knows that one night can change your life forever.

Their path is filled with many obstacles they must overcome. Is what they have strong enough to endure the scrutiny of Hollywood and the media?
There were several things mentioned in the story that were never followed up on, so I'm hoping there will be a sequel to this book to see how far Quinn and Chase can go together and tie up all the loose ends. I would definitely recommend this book to others to read.
About the Author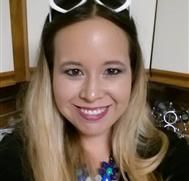 Briana Gaitan grew up in the South, but calls herself a geek at heart. She is a blogger,author,and fangirl who loves Star Wars, Star Trek, and Jewelry (bet you never thought you'd hear those three things in a sentence together) For fun, she loves watching any show on the SyFy channel, relaxing with her family, reading, and listening to indie music (sometimes all at the same time). Briana loves to write stories where there are no limits to the imagination. She is also the co-author of the fantasy Ethereal Underground series.